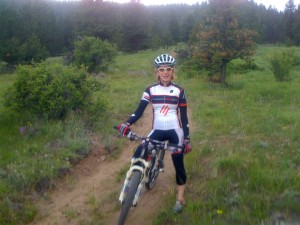 maia ignatz, ba, rmt, bctmb & foundation training instructor

Appointments available M, Tu, Th, F, and Sat. I help athletes from the beginner to professional level avoid injury and get out of pain fast. I specialize in helping my clients remain injury free and maximize their performance potential through Foundation Training (foundationtraining.com), education, and customized massage therapy treatment. I am passionate about health and I absolutely love what I do as a Massage Therapist and Foundation Training instructor! I am a Registered Massage Therapist and graduate, with Honors, from the Boulder College of Massage Therapy (BCMT) 1000-Hr program. I am Board Certified in Therapeutic Massage and Bodywork (BCTMB), I am a Foundation Training Instructor, and I hold a Bachelor of Arts degree in Kinesiology/Integrative Physiology from the University of Colorado, Boulder. My work experience includes sport and spine physical therapy. I am a member of the American Massage Therapy Association. I am an experienced athlete training for and racing Xterra off-road triathlons as a Pro. I have also raced various 5K through marathon distance running races and mountain bike races. This allows me to relate on an experiential level to athletes of all abilities. I also regularly enjoy: swimming, road & mountain biking, running, hiking, and yoga. I love to get out, move, and breathe. Massage therapy and Foundation Training are integral parts of reaching my goal to live a healthy lifestyle and attain my highest level of well-being. Massage therapy and Foundation Training have allowed me to achieve my personal goals as an athlete by helping me – body and mind – to prepare for, and recover from, strenuous workouts and races. It is my goal to meet each individual client's massage therapy needs, from ultimate relaxation to treatment and performance oriented massage, and educate clients, so that they may be self-empowered to participate in their personal wellness. I work with a keen intuitive sense and deliver a nurturing massage that meets the needs of each client using, but not limited to the following massage therapy techniques: Deep Tissue, Myofascial Techniques, Trigger Point, Neuromuscular, Orthopedic, Sports, TMJD (temporomandibular joint dysfunction) specific massage, Swedish massage, Aromatherapy.
See what our Super Fans have to say.
Move Well. Live Well. Be Well.

lau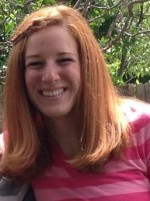 ren sampl, ba, rmt, bctmb

Appointments available 2 Sundays/mo. Book online or call (970) 215-5401, independent contractor
I am a graduate of the Boulder College of Massage therapy, a Registered Massage Therapist, and Board Certified in Therapeutic Massage and Bodywork. Prior to attending BCMT, I earned my Bachelor's degree in Integrative Physiology from the University of Colorado at Boulder in 2010.
I've been a competitive swimmer my entire life, and my own experiences with injuries and rehab inspired me to pursue a career where I could help others understand their own muscular imbalances and injuries and relieve their pain and stress.
In addition to massage, I coach summer league and high school swim teams in Boulder. I also enjoy swimming, biking and running and spending time with my sister at Starbucks.
My style of massage involves firm but caring touch, allowing clients to experience the full benefits of massage including increased circulation, decreased muscle tension as well as improved range of motion. I've worked with many athletes and as an athlete myself I understand the mental and physical rigors of training and competing and the stress it puts on the body. I aim to improve athletic performance by reducing pain and stress associated with injuries and daily activity. There are many health benefits of massage therapy that everyone can experience, whether an athlete or not!
"I LOVE Lauren!!! Thanks so much!"
"I had such a wonderful experience! Lauren was friendly and made me feel very comfortable. I will recommend Lauren to all my friends!"
"Ms. Sampl is an excellent Massage Therapist, and I felt absolutely amazing afterward!"