maia ignatz, ba, lmt, bctmb, cct
Communicative – Respectful – Attentive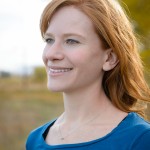 It is my goal to provide the best mindbodywork – we are a mindbody system – for every person, every time they work with me. I specialize in customizing each mindbodywork session to meet the needs of each individual. Through regular, effective and customized massage therapy, mindbodywork, and education, I can help you improve and maximize your health and performance potential.
I am passionate about health, and I love what I do as a mindbodyworker.
"Connecting with the human in front of us is never out of our scope of practice: it is the heart of our practice." James Stark
Owner and sole provider at Massage Boulder with over 11 years of experience as a Licensed and Board Certified Massage Therapist and Bodyworker, and over 310 hours of continuing education credit

Licensed Massage Therapist and graduate, with Honors, from the Boulder College of Massage Therapy (BCMT) 1000-Hr program

Board Certified in Therapeutic Massage and Bodywork (BCTMB)

Insured Member of the American Massage Therapy Association (AMTA)

Beyond Pain Education with Dr. Howard Schubiner, MD and Charlie Merrill, MSPT

Foundation Training Instructor

Certified Contemporary Cupping Therapist

CranioSacral Therapist – Upledger Institute

Usui Reiki Master Teacher

Bachelor of Arts degree in Kinesiology/Integrative Physiology from the University of Colorado, Boulder

Work experience includes assisting in sport and spine physical therapy

It is my goal to meet each individual person's massage therapy and mindbodywork needs, from ultimate relaxation and healing to treatment and performance oriented bodywork. I help educate people so that they can be empowered to participate in their personal wellness. I work with a keen intuitive sense and deliver the nurturing bodywork that meets the needs of each person using, but not limited to the following narrative-based practice, massage therapy and mindbodywork techniques: Narrative-Based Practice, CranioSacral Therapy, Deep Tissue, Myofascial Techniques, Trigger Point Therapy, Contemporary Cupping Methods, Instrument Assisted Soft Tissue Mobilization (IASTM), Neuromuscular, Orthopedic, Sports, TMJD (temporomandibular joint dysfunction) specific massage, Swedish massage, and Reiki.
Massage therapy and mindbodywork are integral parts in reaching my goal to live a healthy lifestyle and attain my highest level of well-being. Massage therapy and mindbodywork allow me to achieve my personal goals by helping me – mindbody – to prepare for, and recover from, strenuous workouts and races.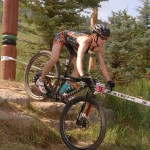 I recently retired from racing as a Professional Athlete, training for and racing XTERRA off-road triathlon. I have also raced various 5K through marathon distance running races and mountain bike races, allowing me to relate on an experiential level to athletes of all abilities. I currently enjoy mountain biking, running, CrossFit, hiking, yoga, and meditation. I love to get outside, move, and breathe.

Your referrals are one of the greatest compliments and are tremendously appreciated, thank you!
See what Massage Boulder's Super Fans have to say.
Let us work together to support good mental, emotional, and physical health. Be Well.